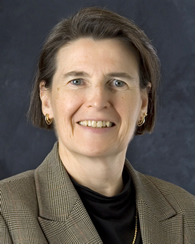 pmcgrath@devinemillimet.com
Phone:
603.695.8537
Fax:
603.669.8547
111 Amherst Street
Manchester, NH 03101
Download VCard
Patricia M. McGrath


Shareholder
Biography
Pat focuses her practice in two areas: pension and benefits law, and trusts and estates work. In her pension and benefits law practice, Pat assists businesses in establishing and administering health and welfare plans and in interpreting COBRA eligibility and notice guidelines, with a respectful awareness of the evolving income tax and eligibility questions that employers must address with ongoing changes in the application of federal law after DOMA's repeal. In addition, Pat is counseling employers about the Affordable Care Act, or Obamacare, as portions of this law are interpreted, revised, and postponed. Pat assists small to mid-size businesses and not-for-profit entities, including healthcare settings and governmental agencies, in establishing and administering the alphabet soup of pension and profit-sharing plans such as 401(k), 403(b) and 457(b) plans, as well as 409A-compliant nonqualified deferred compensation plans for executives and highly compensated employees. Pat also represents businesses before the Department of Labor and the Internal Revenue Service in audit and correction procedures with respect to those plans.
In her estate planning practice, Pat advises and formulates strategies for individuals to reduce involvement with the state-level probate process and to minimize estate tax exposure, whether by crafting a revocable trust or will, or through the use of more sophisticated lifetime and at-death wealth transfer techniques, such as irrevocable insurance trusts, qualified personal residence trusts, charitable trusts and foundations, and has a particular interest in representing nontraditional families as they wend their way through the federal wealth transfer structure. At the entity level, Pat also advises nonprofits such as educational institutions and hospitals regarding planned giving strategies. Pat represents estates in the probate administration process and is actively involved in trustee and beneficiary representation matters with other members of the firm's Probate Litigation Practice Group. She also represents guardians and wards in minor and adult guardianship matters.
EDUCATION:
Boston University School of Law, Graduate Program, Master of Laws in Taxation, 2003
Suffolk University Law School, Juris Doctor, 1997 (Magna Cum Laude)
University of Pittsburgh, Master of Arts, 1979
Emerson College, Bachelor of Science, 1977 (Cum Laude)
Professional Affiliations
Massachusetts Lesbian and Gay Bar Association
New Hampshire Bar Association
Massachusetts Bar Association
New Hampshire Estate Planning Council
Awards & Honors

Selected by peers for inclusion in The Best Lawyers in America® in the field of Employee Benefits (ERISA) Law since 2007.
Named a New England Super Lawyer in the area of Employee Benefits since 2014.
BV "Distinguished" peer rating by Martindale Hubble.
Speaking Engagements
"Employer Tax Issues and the ACA," NBI Live Teleconference, October 21, 2014
"The Affordable Care Act - Are You Ready?," Devine Millimet & Branch, June 5 and June 10, 2014
"Affordable Care Act Overview," NBI-Employment Law: The Latest Developments, February 26, 2014
"Hot Topics in Employment Law", Devine Millimet & Branch, October 23, 2013
"The Affordable Care Act and Legislative Update," Devine Millimet & Branch, May 22, 2013
"Informed Estate Planning for Seniors and their Families," Crotched Mountain Community Care, October 2012; Senior Move Expo, October 2012

"How Nonprofits & Donors' Advisors Can Work Together," Practitioner Panel, annual meeting of Planned Giving Council of NH & VT, June 2012

"Admissions to Collections: an Ounce of Preparation," New Hampshire Association of Counties Annual Conference, October 2011
"PPACA and the Impact on Employee Benefit Plans," Workplace Benefit Solutions Healthcare Reform Seminar Series, November 2010
"403(b) Plans Compliance," Devine Millimet, CCR LLP, Angell Pension Group, June 2010
"Guardianship: Nuts and Bolts," New Hampshire Health Care Association, September 2010
"New Section 403(b) and 409A Regulations," Devine Millimet Labor and Employment Group - The New Horizon in Labor and Employment Law, October and December 2008
"Employee Benefits," Lorman Education Services - Paying Your Workforce/Compensation and Payroll Issues in New Hampshire, December 2008
"Estate Planning and Civil Unions," Financial Planning Association of Northern New England, June 2008
"Employee Benefits," Lorman Education Services – Writing the Employee Handbook in New Hampshire, May 2008
"Probate and Estate Planning Issues" and "Federal Law and Workplace Benefits for Civil Union Couples," Lorman Education Services - Civil Unions, April 2008
"The New Civil Union Law and Probate, Estate and Gift Tax Applications," New Hampshire Bar Association - The New Civil Union Law, November 2007
"Income Taxation of Non-Tax Dependents Under New Hampshire's New Insurance and Civil Union Laws," Devine Millimet Labor and Employment Group - Recent Developments in Employment Law, October 2007
"Basics for Establishing a Charitable Planned Giving Program," Devine, Millimet & Branch seminar to New Hampshire's Behavioral and Mental Health Agencies, November, 2006
"Tax & Estate Planning Implications of Divorce," New Hampshire Bar Association - 23rd Annual Tax Forum, November 2005
Community Involvement
Associate in the Leadership New Hampshire class of 2008, a year-long program to identify emerging leaders and develop a network for effective leadership.
Publications
"ACA's Small Business Credit Can Be a Real Benefit," New Hampshire Business Review, November 28- December 11, 2014.
"Federal and State Tax Consequences of the Windsor Decision Striking Down DOMA," co-authored by Patricia M. McGrath, Esq. and Justin T. Vartanian, Esq., New Hampshire Society of CPAs, Fall 2013
"Estate Planning for Nontraditional Families" chapter in "A Practical Guide to Estate Planning in New Hampshire," practice library series published by MCLE New England, Fall 2012
"A compensation package deferred," New Hampshire Business Review, July 14, 2011
"It's time to update qualified retirement plans," New Hampshire Business Review, November 6-19, 2009
"Civil Unions -- Considerations for New Hampshire Employers as the Rights of Marriage are Extended to Civil Union Partners and Their Dependents," co author with Attorney Karen Levchuk, New Hampshire Bar Journal, Vol. 49, No.1, Spring 2008
"New IRC Section 409A's Changes to Deferred Compensation," New Hampshire Society of CPAs Newsletter, May/June 2005
"New Hampshire's New Uniform Trust Code: Not Just for Lawyers," New Hampshire Society of CPAs Newsletter, November 2004
Newsletters
Small Employer Tax Credit For Health Coverage: You May Be Eligible! - 10/27/2014

IRS Releases Draft Forms for Employer Reporting Under Affordable Care Act - 8/22/2014

Small Employer Tax Credit for Health Coverage: Shop Exchange Participation Is Required In 2014 - 6/20/2014

U.S. V. Windsor and Employee Benefits Compliance - 5/15/2014

Steps to Take to Secure Protection Through the Second Injury Fund - 5/9/2014

Final Rule Delays Implementation of Health Care Law For Midsize Employers, and More - 3/14/2014

Affordable Care Act Update: What Employers Can Expect In 2014 - 1/24/2014

New Relief From The Use-It-Or-Lose-It Rule For FSAs - 11/8/2013

Have You Notified Your Employees About The Health Insurance Marketplace? - 9/27/2013

Obamacare Changes: One-Year Delay In Employer Shared Responsibility Requirement - 7/19/2013

DOMA Unconstitutional: What Does It Mean? - 6/28/2013

New October 1 Deadline For Affordable Care Act Notice Requirement - 5/28/2013

Update To IRS Plan Correction Program Welcome News For 403(b) Plan Sponsors - 4/19/2013

A Welcome Delay In Affordable Care Act Notice Requirement - 2/1/2013

Bar Admissions
New Hampshire
Massachusetts
More Info on:
Patricia M. McGrath
Practice Groups: